Nuvo Dragos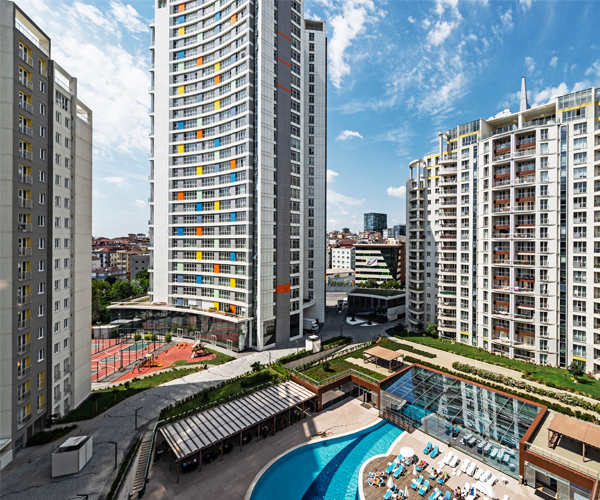 We preferred VERATEC brand during the completion period of our Nuvo Dragos Project located in Maltepe. We offer a live together with a sea and islands scene in Nuvo Dragos which distinguishes as the most important project of the surrounding with its life and construction quality. There are 1+1, 2+1, 3+1 and duplex apartments in our Project which is consisted of 5 blocks and which all kinds of social and cultural life centre is planned within. It was so important for us that all products we used have high quality standards in this prestigious project. VERATEC has been a correct and reliable business partner for us with the quality criteria it provided.
The insulation features such as static resistance values, wind load and water permeability, etc. were critical matters in respect to our choice for our Project, which have high-rise and storey heights of over the standards. VERATEC recommended us Holland Series in terms of having assertive technical features among its wide product range. It had an effect on our choice that VERATEC's Holland Series provides the static and insulation values with monocoque single-part profiles, while they are normally provided with additional reinforcement profiles. Besides, they gave assistance on matters such as how many locks on the Windows have to be, etc.
The mounting of the products have been performed also by VERATEC during our work with them. We will be pleased to work with VERATEC again for our future projects due to their personally interest on our Project, support for achieving progress, and honest working principles.