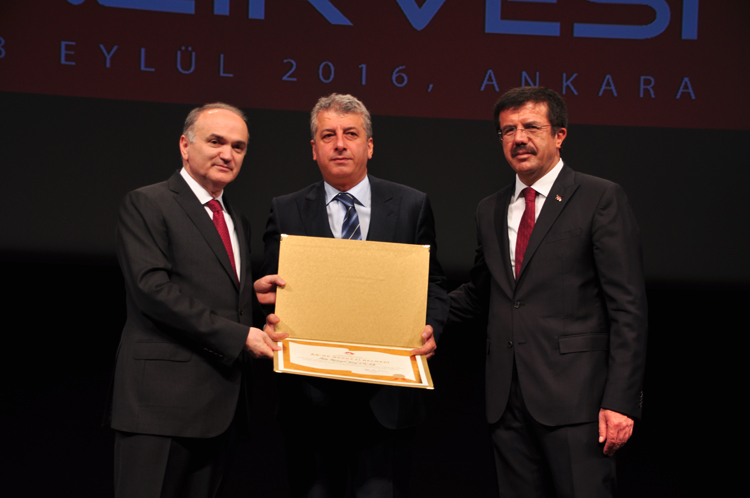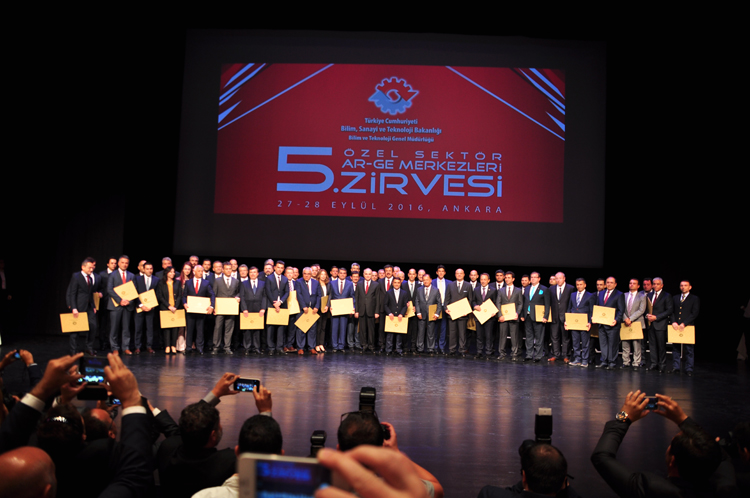 The First R&D Centre of Turkey in Aluminium Sector
ASAŞ is one of the companies ranked in ISO 500 list through the importance that it attaches to the technology-oriented growth ever since its incorporation and is currently accepted as one of the leading producers in its sector in Europe.
ASAŞ set out on its R&D journey, which is full of innovations, by making design and production of its own ''Extrusion Press'' in 1992 when it started to make its first investments. It consolidated its leading role in the Turkish aluminium sector as the first company that founded a R&D Center in its own sector on 18.11.2015.
With its 5 state-of-the-art production facilities in Akyazı/Sakarya region, over 2000 employees, 78 R&D employees and 3.019 sqm area allocated for R&D; ASAŞ continues its R&D activities in Extrusion, Composite Panel, Flat Products and PVC sectors. As part of the R&D activities that increase after founding the R&D Center, it applied to 6 TEYDEP 1505 projects in Turkey and initiated 3 EN-VER projects. In 2015, ASAŞ exported approximately 50% of its production to over 80 countries, extended its domestic success to other countries and became a project partner in a significant project abroad (European Union HORIZON 2020).
ASAŞ, which aims to maintain its leading position in the sector with the advantage of being a R&D Center approved by the Ministry of Science, Industry and Technology, has contributed to Göktürk Satellite project of TAI by producing aluminium profile for the first time in Turkey. It also cooperates with the relevant authorities for the preparation of the specifications of the National High Speed Train project led by TÜVASAŞ and for the contributions to the production and supply of aluminium profiles.
Operating with experienced engineers and technicians on a 3.019 sqm area; ASAŞ R&D Center initiated joint projects for R&D Centers with the leading automotive companies as well as other organizations in various sectors. It also signed goodwill agreement with Işık University, Pamukkale University, Gazi University and Sakarya University for joint projects.
Adopting the principle of advancing in the light of science and the mission of supporting scientific development; ASAŞ supports industry-oriented graduation thesis (2209-B) and industry-oriented master's thesis (2210-C and 2210-D) prepared by university students. It has also implemented the projects of Afyon Kocatepe University (Acquiring Active Carbon from Used Tea Waste), Sakarya University (Design and Prototype Production of Aquaskipper), KATÜ (Production of Hydromobile Vehicle Movable Component Aluminium) and Balıkesir University (Optimization of Parameters to Acquire 6005 Alloys Maximum Mechanical Properties by Taguchi Method and Multiple Decision Making).
ASAŞ R&D Center also makes contribution to the installation and development of software such as "Project Management System'', ''Innovative Idea Management Process from Idea to New Product'', ''Balance Score Card Application'' etc. It receives support from the Mentoring Programs of Pamukkale University, Sabancı University and Turkish Exporters Association as part of ensuring the adoption of innovative culture and creating R&D climate within ASAŞ in line with its strategies.
As a result of these dedicated works of Asaş R&D Center, Dr. Faruk ÖZLÜ, Minister of Science, Industry and Technology, presented R&D Center Certificate to Safa Bayar Yavuz, Chairman of Board of Directors of ASAŞ, during the 5th R&D Centers Summit held on September 27, 2016.