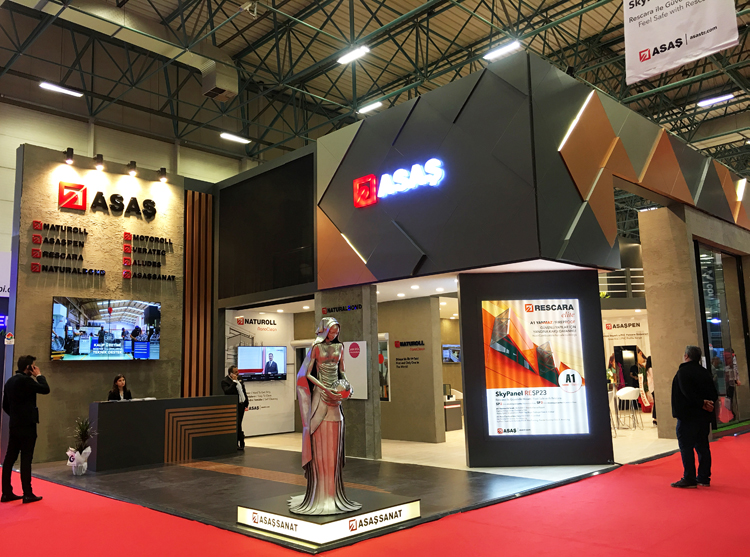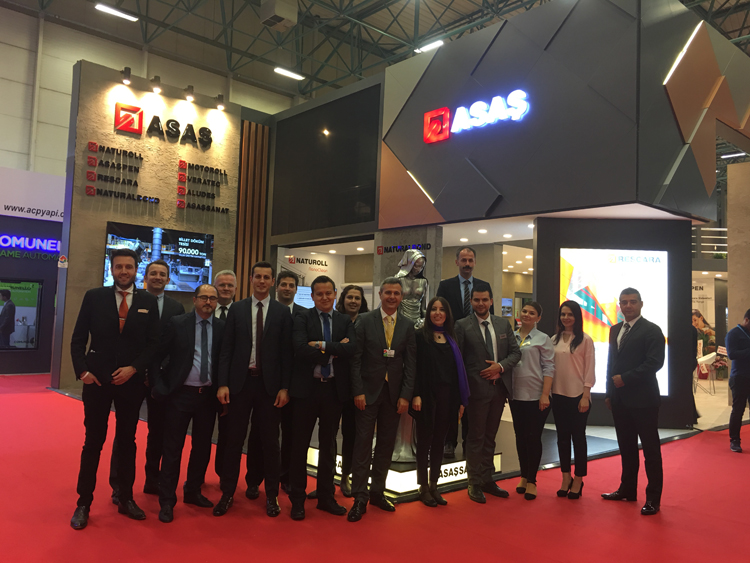 Ground-breaking Precursors from ASAŞ in Turkeybuild Fair
Making a running start for the year with its new products which it has introduced at various domestic and foreign fairs, ASAŞ demonstrated that it is the leading firm of the sector with the innovative products which it introduced at İstanbul Construction Fair, held on May 8-12, 2018 at TUYAP Congress and Fair Centre.
New SkyPanel RESP23, which ASAŞ offered under RESCARA Elite brand, got the thumbs of the visitors up with remaining in A1 fire-retardant class, which is the highest fire safety level especially against the fire incidents which were the topic incidents i recent days. It is in compliance with the EN 13501 fire-retardant standards as a result of the product, which is the first as a revolutionary on facing, passed the performed tests successfully. Besides the outstanding performance features, SkyPanel is drawing attention through offering many different design opportunities and providing low operation costs.
Another product which was introduced at the fair for the first time, Ombrae, generated three dimension effect on the surfaces with its reflection impact occurring due to its unique design. Ombrae's flexible design capability offers an eternal application option from geometric patterns to real photographs. Ombrae, which brings the external wall design into a different dimension with its mentalist and elegant design, has been the focus of interest for the visitors of the fair.
NATUROLL NanoClean, which is another innovative and leader product of ASAŞ in its field, is also exhibited.  NanoClean, which have the features of getting hardly dirtied, being easily cleaned and self-cleaning, was introduced descriptively to the visitors through the video on the screen.
Sky Feel sliding system, which is another new product launched with RESCARA brand and an unexampled product in its field in Turkey, also drew great attention at the fair. Sky Feel, which generates wide, modern and bright fields due to its frames hidden on the floor and walls, got the thumbs of the visitors up with providing easy use despite of its huge structure.
ASAŞSANAT, which operates under ASAŞ structure, with the motto of Meeting of Industry with Arts, drew great interest with the owl sculpture last year. In this year's fair "Woman" sculpture of sculptor Çiğdem Öz, who Works under ASAŞSANAT's structure, presented to the visitors. There had been queues in front of the sculpture, which was made of aluminium wholly, for taking photos.