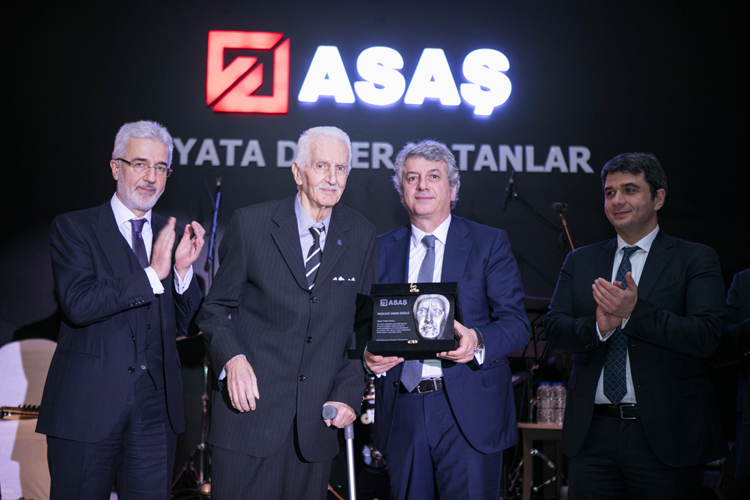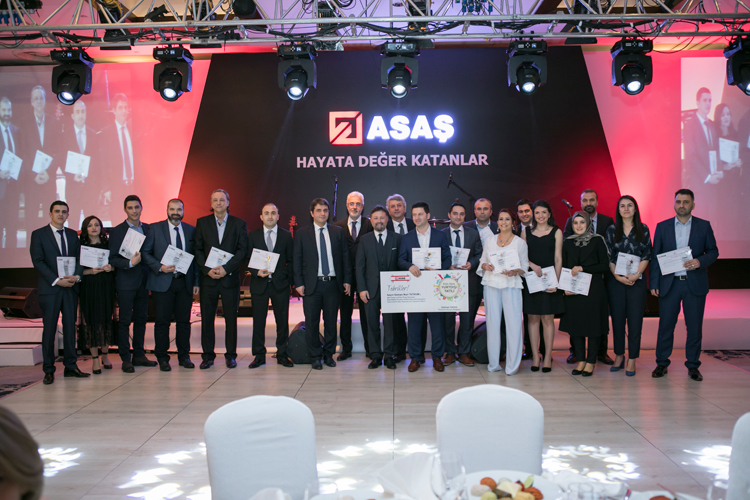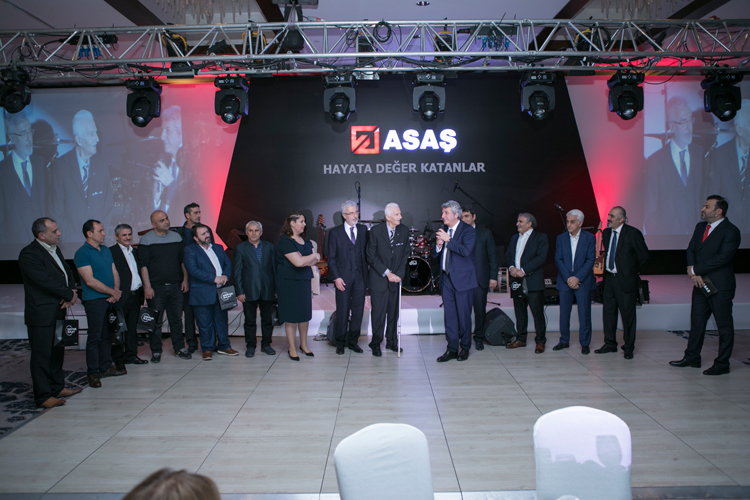 ASAŞ Rewarded the Success at the Night for Those Adding Value to Life
The Organization of Ones Adding Value to the Life, which is held by ASAŞ to reward the successful works, to assess the previous year, to have an enjoyable time altogether, and to make a stronger start for the next year; is held on February 23, 2018 at Sheraton Grand İstanbul Ataşehir. The event started with the opening speeches of Derya Hatiboğlu – General Manager, ASAŞ -, and Safa Bayar Yavuz – Member of Executive Board.
The surprise honoured guest of the Organization of Ones Adding Value to the Life, which the 3rd of it is held this year, was Yalçın Cesur, who made efforts in ASAŞ for long years. Emotional moments experienced in the salon, when Yalçın Cesur, who made efforts in the firm for long years, was taking the appreciation gift on the stage. At the night, gifts were presented to the employees who completed the 20th year in ASAŞ, as an appreciation for their valuable efforts, by the Executive Board. YAK Awards, SEÇ Awards and ASAŞ's ACES Project Contest Awards presented to the employees who have succeeded within the year in order to support the successful projects and continuous improvement.
Award ceremony started with the SEÇ Awards, which have the meaning of Health Training Environment, and which reviewing the factory's all processes, ensuring safety work and maintaining this are aimed. In this direction, the Risk Assessment studies, SEÇ Site Audits and Near-Miss Notifications are being revealed and preventive measures are taken.  The Ceremony continued with YAK Awards, which is an approach serves to On-Site Immediate Quality "Being Customer Focused by Creating Continuous Value", established by ASAŞ uniquely, and being adopted within the company for 3 years. This approach is bringing the customer satisfaction in the focal point, and allows the problems to be solved in the location they occur, and rapidly.
The ASAŞ's ACES Project Contest Awards, which is organized in order to develop the Project culture within the Corporation, support the continuous improvement goal by creating a innovation climate, and extend the successful team Works, found their owners.
Following the award ceremony, the attending employees had an enjoyable time together. At the end of the night, 15 lucky ASAŞ staff won a gift cheques via the drawing.