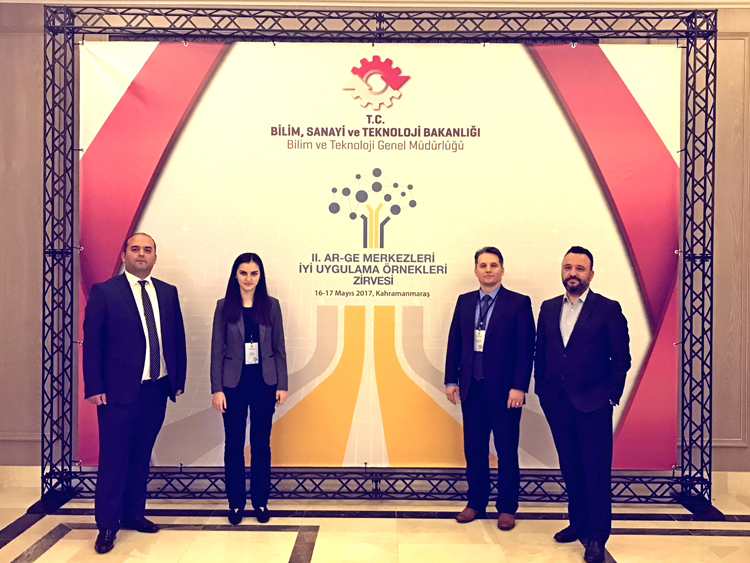 ASAŞ Project Management System is Among the Best R&D Practises
ASAŞ Aluminum Project Management System was selected as one of the top 5 applications in the 2nd R&D Center Good Practices Summit held in Kahramanmaras on 16-17 May.
In order to increase the interaction between R&D centers, generalize good practices and evaluate future implementation opportunities; R&D Center Good Practices Summit is held on 16-17 April in Kahramanmaraş with the participation of representatives of R&D Centers and related institutions and organizations.
The application titled "ASAS Project Management System" presented by ASAŞ Project Coordination Manager F. Zafer Zorlu, got to the finals after the application was made on 15 December 2016 and the presentation was made to the jury committee at the Ministry of Science, Industry and Technology on 6 January 2017. The application was selected among the 5 most successful projects and rewarded as a "Good Project for R&D Centers" in the Project Management category and qualified to participate in the Private Sector R&D Center Good Project Examples Book published by the Ministry.
ASAŞ, which has the industry's first R&D Center approved by the Ministry of Science, Industry and Technology, preferred to design its own software for the management of the projects within the company, instead of outsourcing a software. The aim of the ASAŞ Project Management System is to increase the project participation rate thanks to the features such as saving time in project writing and approval process, establishment of corporate memory, simplicity in evaluation and monitoring system and dynamic reporting. The system, which is accessible from any environment, offers great advantages by being more flexible and simpler than equivalent package programs, requiring no annual licensing costs, and integrating SAP with Meyer systems, in addition to eliminating advisor dependency with a user-friendly interface. The system, designed by ASAŞ R&D engineers, provided a 123% increase in project participation after its launch in the first half of 2015.